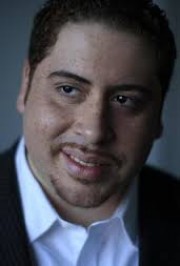 Bronx, New York, January 21, 2016 (Newswire.com) - Special Citizens a New York City nonprofit organization that has been supporting adults and children with Autism for over forty years, will host a comedy show on Thursday February 11, 2016 at the Broadway Comedy Club.
Film director and actor Victor Cruz will host this event.
Cruz is known for films such as "The Other Woman," "Side Effects," and "The Taking of Pelham 123". He recently directed and acted in a film titled "The Stockroom," which began screening in November 2015.
Cruz who is excited about taking part in this event stated, "It is important that we begin to accept individuals with Autism on a more equal level. I support Special Citizens and their mission to educate people and begin moving from Autism Awareness to Autism Acceptance."
The comedians who are scheduled to perform at this event include Victor Cruz, Laz Vic, and Peaches Rodriguez, Troy Cannonier. Other acts are to be determined.
Special Citizens has a variety of events going on in correlation to 40th anniversary. We currently have our 40 Miles and 40 Days Virtual Challenge. Special Citizens will celebrate their 40th anniversary on Monday August 15, 2016 with our first annual Golf outing. For more information click here.
The event will take place at 318 West 53rd Street, New York, NY 10019. Doors open at 6pm with a meet and greet session. The show begins at 7pm and ends at 8:30pm. For more information on purchasing tickets click here or call Tristan Stovall 212-643-2663. For more information about Special Citizens, please visit www.specialcitizens.org.
Share: