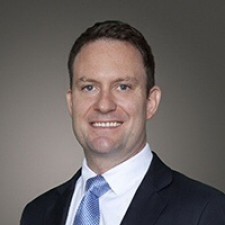 Bronx, New York, October 18, 2016 (Newswire.com) - Special Citizens Futures Unlimited, Inc. announces the appointment of Michael Driscoll to its Board of Directors as a Trustee. Special Citizens is a New York-based nonprofit organization that has been supporting adults and children with Autism for over forty years.
Driscoll is an attorney at Marin/Goodman, LLP.  Driscoll represents both individual and corporate clients in the prosecution and defense of a variety of the firm's matters, including products liability, premises liability, real estate disputes (with a focus on cooperatives and condominiums), and breach of contract, discrimination, construction defect, civil rights violations and toxic torts.  He handles all aspects litigation and has obtained many favorable decisions on behalf of his clients. 
Prior to joining Marin Goodman, Driscoll was the National Coordinating Counsel for a multinational corporation's environmental, toxic tort, and product liability involving residential and commercial equipment, aftermarket products, and third-party components used on originally manufactured equipment. 
He also has experience defending various commercial, employment, general liability, medical malpractice, and mass tort actions involving banks, corporations, hospitals, healthcare systems, nursing homes, fiduciary trusts, hotel chains, telecommunications and data providers, railroads, energy conglomerates, and not-for-profit entities.   
"It is an absolute honor to be appointed as a new Board Trustee to Special Citizens," says, Driscoll. "I believe in the mission and vision of the organization and look forward to contributing to the expansion of supporting more adults and children with Autism," he added.
Driscoll received his BA from SUNY Albany in 1999, and J.D. from California Western School of Law in 2004.
"Diversifying the complexion of our board of directors is imperative to our future success and we are thrilled that Michael is joining us at such a pivotal time," says, Jessica Zufall-Guberman, chief executive officer of Special Citizens.
For more information about Special Citizens, please visit us at www.specialcitizens.org or www.facebook.com/specialcitizens.
Source: Special Citizens Futures Unlimited, Inc.
Share: