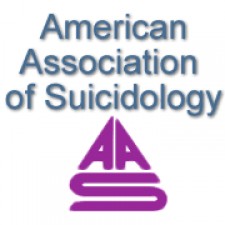 In a collaborative effort to address the critical issue of suicide prevention in the autism community, Special Citizens Futures Unlimited is proud to announce a newly formed partnership with The American Association of Suicidology (AAS), and Nationwide Children's Hospital to establish a system of crisis care for people with disabilities.
NEW YORK, September 11, 2017 (Newswire.com) - Though often an overlooked issue within the autism community, recent studies have shown that nearly 66% of people with Autism Spectrum Disorder (ASD) have contemplated suicide and that 84% of children with ASD also have a co-morbid mental health diagnosis. In addition to these alarming statistics, suicide is also the leading cause of premature death in people with ASD.
John Ackerman, Ph.D. (Nationwide Children's Hospital) asserts that, "This alliance will be aimed at tackling those statistics head-on and improving crisis support options specifically for individuals with ASD who struggle with thoughts and behaviors related to suicide." Adding to that sentiment, Special Citizens Futures Unlimited CEO, Jessica Zufall-Guberman, Ph.D., stated, "That's why over the next year we will work to create immediate and appropriate forms of support that do not currently exist for individuals with ASD, who might be affected by a suicide-related crisis. The mechanisms we eventually put into place will allow affected individuals with autism, their families, and the community at-large on a national level, to access resources, which will work directly to address this critical issue."
In the process of developing this alliance and as our three organizations solidify our partnership and its mission, we've consulted directly with author, Lisa Morgan, who lives with ASD and is a suicide attempt survivor as well as a suicide loss survivor. Having driven the creation of this partnership, Ms. Morgan, who is also a community council member for AASET (Autistic Adults and other Stakeholders Engaged Together), will be an integral part in helping to lead this collaboration. Ms. Morgan offered the following statement:
"As a suicide loss survivor, who is also an autistic adult, I am passionate about helping people on the spectrum who are struggling with issues pertaining to anxiety, depression, and suicide. I am the author of 'Living Through Suicide Loss with an Autism Spectrum Disorder (ASD)', written to help people in the autism community persevere through the aftermath of a loved one's suicide.
My goal is to bring resources designed to correspond with the unique ways people with ASDs interpret social situations and their environment.
I'm excited to be in a partnership with like-minded people who share the same vision and goal of reaching the autism community in ways people on the spectrum can truly benefit as they work their way towards healing, health, and happiness." – Lisa Morgan, M.Ed. 
Speaking on behalf of The Nationwide Children's Center for Autism Spectrum Disorders, Jacqueline Wynn, Ph.D. (Director/Psychologist), said, "I am excited to come together with the AAS and Special Citizens Future Unlimited to start the conversation about autism and suicide prevention. We are devoted to helping families, youth, and professionals navigate autism care and treatment, and we see many families struggling every day without the resources they need during crisis situations. We want to build on the research to create resources and training opportunities on support for individuals with ASD who are experiencing suicidality. Coming together is just the first step toward achieving these goals."
Colleen Creighton, Executive Director at The American Association of Suicidology, also expressed her enthusiasm for this groundbreaking project declaring she is "proud to be partnering with Special Citizens Futures Unlimited, Children's Nationwide, and Lisa Morgan to bring the critical education and tools that are needed to address the very real impact of suicide on those who are on the autism spectrum." Colleen added that, "Working together, we can collectively confront this all-too-often overlooked issue and offer critical support to those who feel its direct effects."
For specific press inquiries, please contact American Association of Suicidology: 
5221 Wisconsin Avenue, NW; Washington, DC 20015; or via telephone: 202.237.2280.
For more information on each of the organizations, visit our websites (www.suicidology.org; www.specialcitizens.org; www.nationwidechildrens.org) or find us on Facebook (@AASuicidology; @specialcitizens; @NationwideChildrensHospital).
Source: Special Citizens Futures Unlimited
Share: