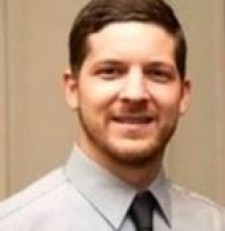 NEW YORK, November 10, 2017 (Newswire.com) - Special Citizens, a New York City-based autism advocacy nonprofit, is thrilled to announce the appointment of Alex DiMaio to Vice President, Health and Quality Services. In this new and exciting role, Alex will be overseeing all clinical and quality assurance services and supports for the organization. Upon issuing the promotion to Mr. DiMaio, Jessica Guberman, CEO of Special Citizens, stated that "Over the past five years, we have made great strides with our clinical and quality assurance/improvement supports and I know that under Alex's direction moving forward, our clinical functions will be even more streamlined, advanced and aligned with industry best practices and standards."
Since joining Special Citizens, Alex has offered an incredible amount of value into the development of policy and organizational development as well as helping to shape the manner in which Special Citizens conducts its internal auditing process on all programs, which has lent itself to successful annual audits with OPWDD (Office for People with Developmental Disabilities). In addition, Alex has played a vital role in the integration of the agency's Aging Out initiative and transitioning young adults with autism to adult services from various different states. Beyond his consistent contributions to the agency's strengths and overall success, Alex is widely respected and admired by his colleagues, coworkers, and most importantly, by the numerous people who are supported by the agency.
Upon accepting the new agency post, Alex stated, "I am thankful for this great responsibility bestowed upon me. In this new role I will continue to honor the mission of the agency; and in continued collaboration with the many talented and dedicated employees – across all departments – I am confident that Special Citizens Futures Unlimited will continue its exceptional work of providing outstanding services to the many men and women supported throughout the agency." Mr. DiMaio will officially assume his new role on Monday, Nov. 13, 2017.
Any inquiries or requests for additional information can be sent to info@specialcitizens.org.
Source: Special Citizens Futures Unlimited
Share: