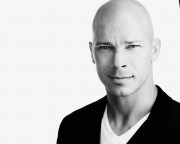 Bronx, New York, December 8, 2015 (Newswire.com) -  
Special Citizens a New York City nonprofit organization that has been supporting adults and children with Autism for over forty years, will host two guests in the film industry Berto Colon and Victor Cruz at our Bronx location. This visit will take place on Wednesday, December 9, 2015 at Noon.
Colon is a Puerto Rican actor whose film career has spanned over 10 years. He is known for films such as "Two Night Stand" and "Grand Theft Auto." He has also had roles on television shows such as "Orange Is The New Black," "One Life to Live," "As The World Turns," and "All My Children".
Cruz, a Virginia native who was raised in the South Bronx, is an actor and producer, known for films such as "The Other Woman," "Side Effects," and "The Taking of Pelham 123." He recently directed and acted in a film titled "The Stockroom," which began screening in November 2015.
During this visit, our guest will receive a tour of our facility, meet and greet the staff and men and women we support along with having lunch.
"Personally it is important to give back in any way I can. Life has so many challenges for us so I can only imagine the challenges when families are faced with Autism," said Colon.
The event will take place at 12pm at 1775 Grand Concourse Bronx, New York 10453. For more information, please call Tristan Stovall 212-643-2663. For more information about Special Citizens, please visit www.specialcitizens.org.
Share: